Starting in 1930, and continuing with only one interruption until today, the Waban Library has been an anchor meeting ground and community gathering place for all Waban and Newton residents and beyond.

Originally the Waban Library, deeded as such by generous Waban residents to the city of Newton in 1930, the Waban Library has provided Waban and Newton with the best in literature, programs and a welcoming meeting place that strengthens and enlivens Newton lives. Unique and irreplaceable architectural features make the building and its spacious grounds a proud member of the Register of National Historic Places (granted in 1990.)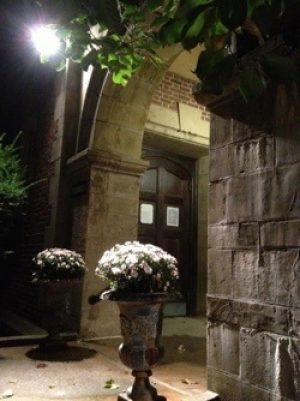 In 2008 the Waban Branch library was closed due to the economic downturn. Undeterred and spearheaded by the Waban Improvement Society and many active residents, the branch was reopened in 2009 with Alice Jacobs as the Volunteer Director and thirty three volunteers working to keep the library open six days a week.
What might have been a disastrous ending to a long and continuous history turned out to be the beginning of a new chapter in our Village's book.
The Waban Library Center, as it is now known, is a remarkable example of the persistence of libraries over millennia, and of the positive impact community residents can have through their enthusiasm and effort.
Please visit the WLC and learn why it continues to be the pride of Waban.
Alice Jacobs